Our sampling trip began at the Old Mission Santa Barbara. This impressive building rises in the centre of the homonym city, and our job there was considerably easy and efficient thanks to the welcoming and help provided by Jim Balsiti and María Cabrera. They guided us through different sections in the Mission and gave us access to their archives to get the invaluable information about the different plants and crops planted in the La Huerta Historic gardens. The later were born in 1993 as a project to restore documented heritage plants used in the California Spanish Missions during 1769-1834.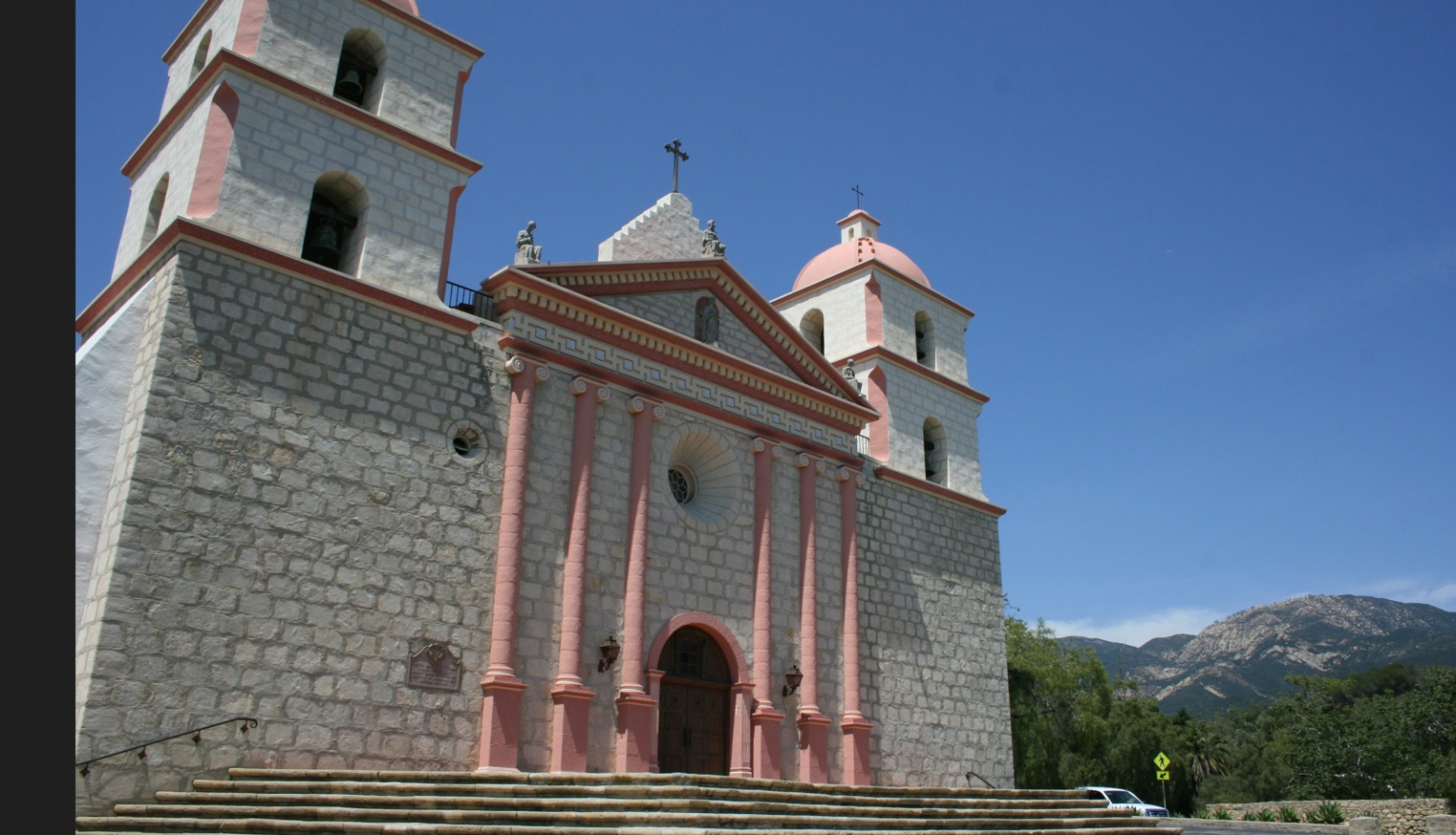 Missions in California were important agricultural production and land-management centers during the Spanish Period and they made a huge impression on the landscape with their activities. They developed well-organized and stocked orchards and crop fields in order to supply the monks and native communities living in Mission lands. In these lands, they cultivated plants which were important for the catholic cult, like grapes and wheat. They also planted crops they brought from Spain, like Valencia orange trees or aromatic herbs used in the kitchen and pharmacy. Along with these introduced species coming from the Old World and useful in many ways for the new settlers, the mission orchards also included important native American plants and crops, well-adapted to local environmental conditions such as corn, cotton, pepper trees, or agaves, the latter being essential to make delicious mezcal!
This complex mixture between native and exotic plants shaped California cultural landscapes during the Mission period, and some of those plants like oranges and grapes play an important role in California present-day economy and landscapes. By knowing the current pollen signal of these well-cared heritage gardens we can recognize the missionary orchards in the fossil diagrams and reconstruct historical transported landscapes?.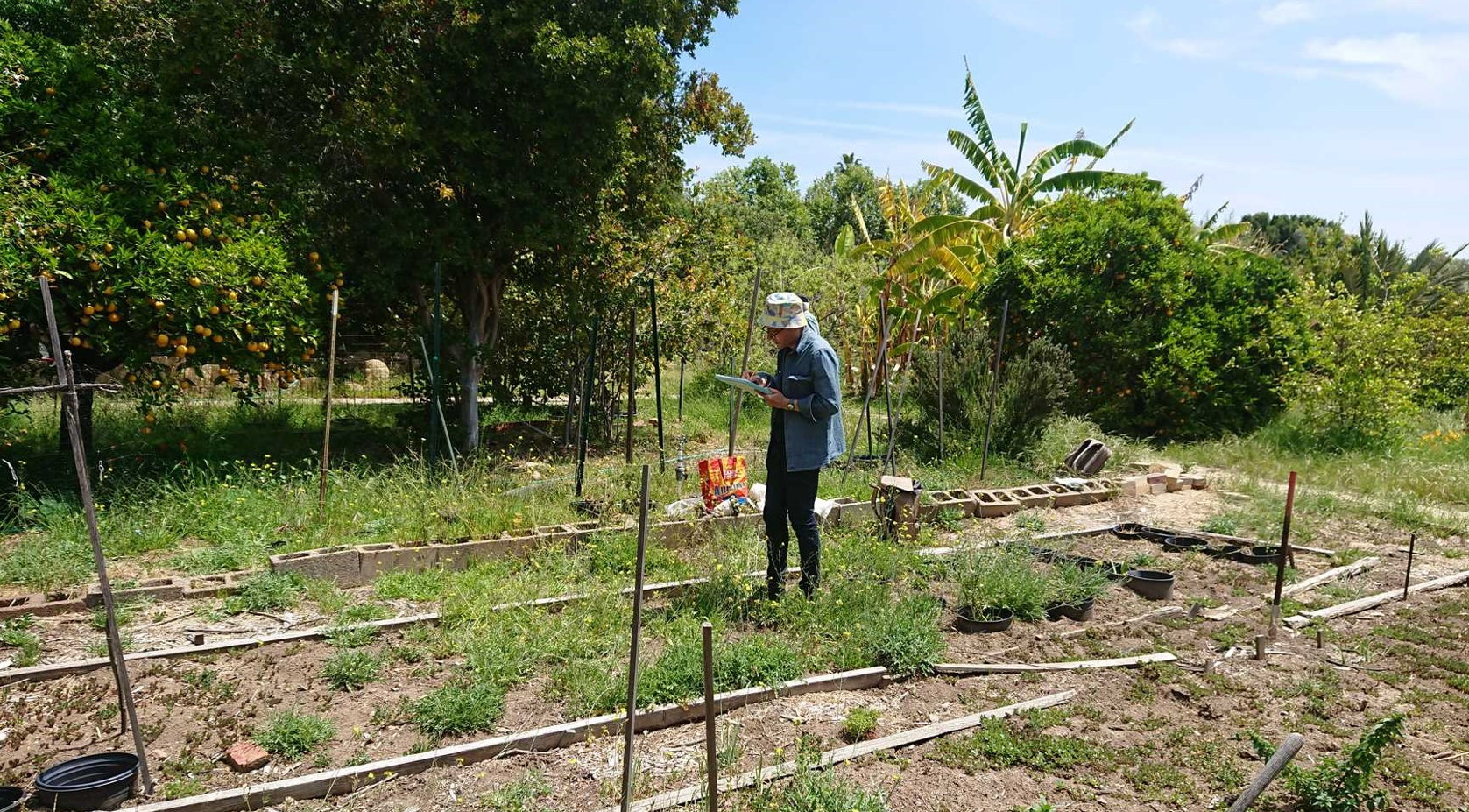 La Huerta Project is doing a great and impressive effort at Old Mission Santa Barbara, trying to reconstruct the complex in the missions during the Spanish Period, and becoming a reservoir and a living archive for other missions. This way, the remarkable cultural heritage in the mission landscape is well-preserved thanks to La Huerta Santa Barbara mission team.
After visiting the Mission, we moved along the coast to Ventura County, getting inland until reaching the Transverse Ranges' foothills. We found different tree and shrub communities such as coastal scrub, coastal oak woodlands or chamise redshank chaparral. Most of these vegetation types are quite similar to those appearing in other analysed cores in the area, such as Dune Pond in Santa Barbara, so we can expect to find similar vegetation patterns in the programmed sites to study.
They were two intense days for a great sampling collection!